Adobe Lightroom Tuition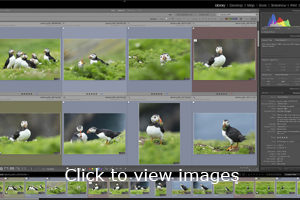 Ever struggled with processing an image or not sure of how to set up a keyword hierarchy? How about working with collections or finding the best method for editing your great shots? The most often asked question in fact is how to manage the files within Lightroom.

Whatever you need assistance with Oliver offers Adobe Lightroom tuition (currently version 9.3), tailored to your specific requirements.

Due to COVID-19, Oliver will only be offering virtual tuition until government advice dictates we can visit homes/offices.

Key tuition offered:
• File management
• Setting up Lightroom & creating a Catalog
• Importing images & using Presets
• Working in Library module
• Editing & using Picks, Colours & Stars
• Creating, organising & using Collections
• Keywording
• Working in Develop module
• Working in Map module
• Working in Slideshow module
• Working in Print module
• Other options on request

Cost:
Lightroom tuition is purchased in one hour blocks at £25 per hour. So if you would like four hours tuition then please order a quantity of four in the PayPal basket. If unsure of how many hours you may need then please email Oliver with your requirements. Further hours can always be paid for later or even during a session.
LR0001
Cost: £25
Click below to book by credit card, debit card or PayPal