About
Profile - Quarterly Newsletter - GDPR Information - Competition Success - Published Work - What's in the bag? - Links - Postage & Delivery

Profile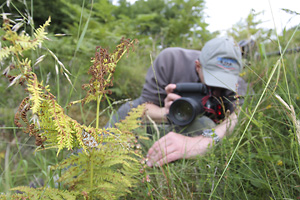 Oliver Smart is a wildlife photographer and ornithologist having studied at the University of Birmingham. His passion for nature and interest in photography captures the diversity of wildlife from behind the camera. As well as scores of magazine covers, his images have been published in the national press, nature magazines, books and wildlife guides as well as an image on a Seychelles banknote and an Australian postage stamp! He is also represented by RSPB Images.

Oliver travels the globe in search of iconic species in their natural habitat, often waiting days to capture the perfect photograph. His wildlife photography has taken him all over the world to countries including Alaska for bears, Antarctica for penguins, Cuba for endemics, Ethiopia for bird diversity, Madagascar for lemurs, New Zealand for landscapes and the Azores for marine wildlife. Oliver's diary page will keep you up-to-date with his latest trips and expeditions.

Oliver has also held voluntary positions for the RSPB, British Trust for Ornithology and the Avon Wildlife Trust, completed wildlife and in particular bird surveys.

Images
Oliver's images are held by a number of clients and image libraries. His images can be viewed and purchased from RSPB Images and Alamy. For direct print or digital image sales (excluding images held by RSPB Images) please contact Oliver here.

Talks
Come and listen to Oliver first hand at one of his photography talks, where he combines his knowledge and experience of a particular country, the indigenous and sometimes rare species as well as his outstanding photography. His talks are fascinating if you are planning on making the trip yourself, however if you just want to hear about Oliver's latest travels, see his unique images or wish to learn some photographic tips for capturing that perfect shot then you'll be very welcome. Please click here for all his upcoming talks.

Want to book Oliver for a talk for your local photographic, wildlife or social group? Please click here for a list of his ten talks currently available including Ethiopia, Cuba, From 60 Degrees North and British Butterflies among others.

Shows
Smart Images exhibits at many of the UK's top shows including the British Birdfair, country shows and wildlife festivals. Tour and diary dates can be found on the events page.

Workshops
If you want to learn or improve your wildlife photography skills then one of the best ways is to join Oliver on one of his photographic workshops. These are extremely popular so please book early to avoid disappointment. Payments can be made securely using Paypal on the workshops page or by contacting Oliver here.

Sales
Oliver never travels anywhere without his Smart Images bean bag, an essential tool for any wildlife photographer who wants sturdy support of their camera and lens from a vehicle or other surface. It can be used on the ground too, perfect for low-level shots of insects, plants, birds and mammals.

Other items for purchase in the Smart Images shop include puzzles to entertain the kids or as a challenge for adults, a range of stunning wildlife greeting cards and yearly wildlife desk calendars to proudly sit on your desk or workspace.

If you would like one of Oliver's stunning images for your own office or home wall or as a unique gift then visit his prints page for more details or order directly from the galleries or purchase from the

Quarterly Newsletter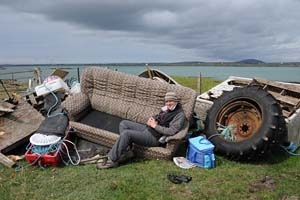 Click here to sign-up for Oliver's newsletter where you'll see his:

• Latest Images
• Forthcoming Events
• Special Offers
• New Products
• Recent Articles & Published Work
• Book Reviews
• Wildlife Case Studies
• Latest Trip Reports

To view Oliver's recent and previous newsletters click here.

For GDPR details see below.

GDPR Information
Following the implementation of the General Data Protection Regulation (GDPR) on 25th May 2018, Smart Images may retain subscribers' name, email address, location, where you heard about Smart Images and whether you are interested in other aspects of Smart Images' work, products and services (e.g. tours and workshops).

We use MailChimp as our marketing automation platform. By subscribing to Smart Images' newsletter you acknowledge that the information you provide will be transferred to MailChimp for processing in accordance with their Privacy Policy and Terms.

Information will never be shared with third parties and will only used for the purposes of communications from Smart Images in respect to Oliver Smart's wildlife photography newsletters, products, services and images.

If you have any questions relating to the information stored or how Smart Images intends to use it please feel free to contact Oliver. You may unsubscribe at any time.

Competition Success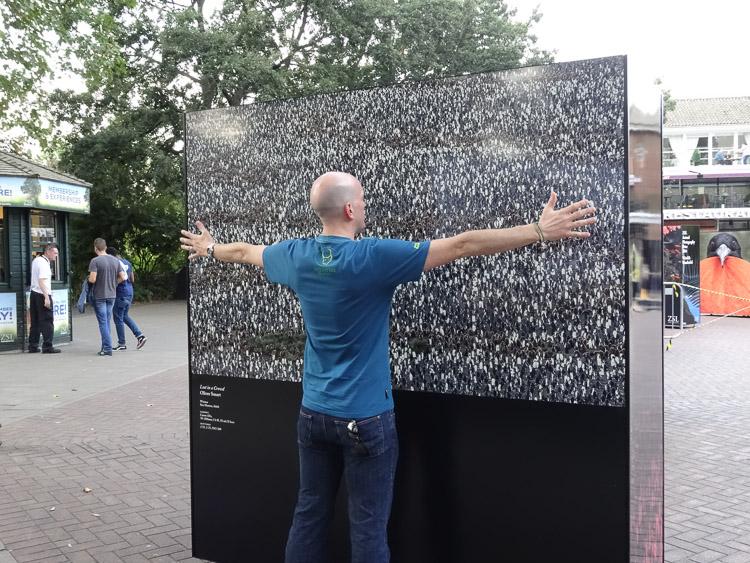 Nature Photographer of the Year 2020: Highly Commended in category Landscape
Luminar Bug Photography Awards 2020: Expert Shortlisted
Bird Photographer of the Year 2018: Crowd Winner of Best Portrait category
ZSL Animal Photography Prize 2016: Highly Commended in category At Home In Their Habitat
British Birds: Bird Photograph of the Year 2016 joint 7th place
Big Picture Natural World Photography Competition 2015: Top 7 finalist in Art of Nature category
Scottish Nature Photography Awards 2014: Shortlisted in Scottish Wildlife Portrait category
ORCA: Photography Competition 2014 top 5 place
ZSL Animal Photography Prize 2014: Winner in categories Last Chance to See and Size Matters
British Birdfair: Best Stand Awards 2014 (Arts & Crafts) 3rd place
British Birds: Bird Photograph of the Year 2014 joint 11th place
NHM & BBC Worldwide: Wildlife Photographer of the Year 2014 finalist
Oasis Photo Contest: Finalist 2012
Bird Watching: Bird Photo of the Year 2012 highly commended
British Birds: Bird Photograph of the Year 2012 9th place
Bird Watching: Bird Photo of the Year 2011 highly commended
British Birds: Bird Photograph of the Year 2011 10th place
British Birds: Bird Photograph of the Year 2009 18th place
British Wildlife Photography Awards 2009 shortlisted for exhibition
Veolia Environment: Wildlife Photographer of the Year 2009 finalist

Published Work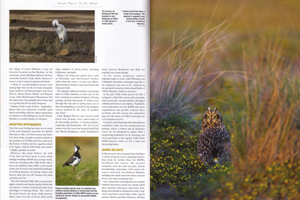 Companies and organisations that Oliver supplies images and articles to:

A&C Black (Butterflies of Britain & Ireland: A Field & Site Guide)
Alamy
Alar Ecology
Australia Post (published on a $2.20 postage stamp)
Avon Wildlife Trust
BASC
Bauer Media (Bird Watching, Country Walking & Garden Answers)
BBC Wildlife
Bird Art & Photography
Birdwatch
Birding World
*Birds Illustrated (All three images opposite in March 2009 edition)
Birdwatcher's Yearbook
Bloomsbury
Bradt (52 Wildlife Weekends, A Summer of British Wildlife, Wild Times & 52 European Wildlife Weekends)
Bristol Naturalists Society
Bristol Zoo & Wild Place Project
British Birds
BTO (Bird Atlas 2007-11)
Bus Users UK
Central Bank of Seychelles (published on 50 rupee bank note!)
Country Innovation
Countryfile Magazine
Go Birdwatching
Helm (Owls of the World: A Photographic Guide & Woodpeckers of the World: A Complete Guide)
Immediate Media
Landmark Environmental
Landscape
Mammals UK
Nantwich Natural History Society
Oxford University Press (Nests, Eggs & Incubation)
Paramo
Peoples Trust for Endangered Species
Princeton (The World's Rarest Birds)
Quarto (What is a Bird?)
RSPB (RSPB Spotlight: Badgers)
RSPB Images
Scottish Wildlife Trust
Solent News (supplied to Daily Mail & Daily Telegraph)
Springer (Science Publishing - New York)
Status of Birds in Great Britain & Ireland (A & C Black)
Telegraph
The Bristol Magazine
Wild Travel
WildGuides
Wildstory - Wildlife of Britain
World of Animals

What's in the bag?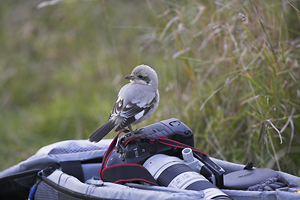 A lot as one can imagine!:

Canon R5 (inc. EF to EOS R adapter)
Canon 1Dx
Canon 5D Mk III
Canon RF 100-500mm f/4.5-7.1L IS lens
Canon RF 1.4x extender
Canon EF 600mm f/4L IS Mk II lens
Canon EF 500mm f/4L IS lens (sold)
Canon EF 300mm f/2.8L IS Mk II lens
Canon EF 200-400mm f/4L IS lens
Canon EF 70-200mm f/2.8L IS Mk II lens
Canon EF 24-70mm f/4L IS lens
Canon EF 16-35mm f/2.8L IS Mk II lens
Sigma 15mm f/2.8L EX DG fisheye lens
Canon EF 14mm f/2.8L lens
Canon EF 180mm f/3.5L macro lens
Canon EF 100mm f/2.8L IS Mk II macro lens
Canon EF 1.4x Mk III extender
Canon EF 2x Mk III extender
Canon EF 12mm & EF 25mm extension tubes
Canon 550EX speedlite
Yongnuo YN686EX-RT Speedlites
Yongnuo YN-E3-RT II Speedlite Transmitter
Canon MT-24EX macro twin lite
Gitzo GT3540LS carbon fibre tripod
Gitzo Wimberley head
Gitzo GH4383QD Series 4 ball head
Gitzo Sidekick & Arca Swiss Z1
Several Smart Bean Bags!
Lots of accessories...

Links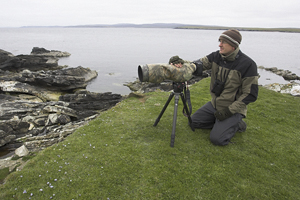 Please find below some useful links for companies and websites that may be of interest.

Greeting Card Sales Outlets
Arnos Vale
Hawk Conservancy Trust
Woolpack Farm Shop & Deli

Designers
Inkwood Design (my logo designed by Clare Challice)
Martyn Pearce Website Services (my web designer)

Wildlife Guides & Tours
Cheeseman's Ecology Safaris (Antarctica)
Far South Expeditions (Chile)
Finnature (Finland)
Geodyssey (Panama)
Hugh Rose (Alaska, Galapagos Islands, Antarctica)
Manakin Nature Tours (Colombia)
Safari Ethiopia Tours (Ethiopia)
Naturetrek (Worldwide)
Reef & Rainforest (Worldwide)

Clothing & Equipment Suppliers
Wildlife Watching Supplies
Stiffy Bag (Art Packaging)

Friends Websites
all things Wildlife
Ashley Grove Wild Images

Wildlife Artists
Jonathan Pointer

Other Links
Glastonbury Reclamation (Photographic Props)

Postage & Delivery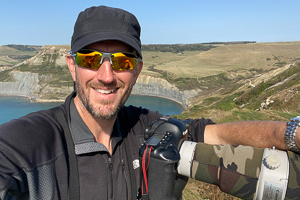 All orders are processed by Oliver so please be aware of short delays if Oliver is travelling.

All items are dispatched ASAP or the order placed with the printers and a turnaround of 10-14 is recommended. If your item is urgent, then please contact Oliver before ordering.

All pricing on the website includes postage unless otherwise stated.