Diary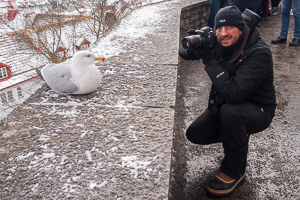 Regular updates from Oliver's recent expeditions.

All images on this page can be purchased as acrylic, aluminium, canvas or mounted prints. Prices include postage. Orders can be placed by telephone or email too if you prefer not to pay by Paypal. For more details about the product styles visit Oliver's Prints page.

July - August 2020 - 'Lockdown', UK
As COVID continues to ravish much of the World there is a glimmer of some normality at home. I'm still working the day job, but thankfully I have been able to utilise more time outdoors with the odd weekend away in the camper.

As a wildlife photographer, isolation comes with the territory and being amongst nature is a great calming influence on me. Blocking out much of what's going on in the World may seem selfish, but it's a great remedy when things are tough and nature certainly adds a much needed lighter balance to life.

I've continued to run the moth trap every few days with over 60 traps completed so far in 2020. This has given me another angle for my photography, something easy and quick to do in the morning, almost before my day starts. Other trips to the Forest of Dean, Dorset and Exmoor have all been great with lots of wonderful wildlife to watch.

For more of my stock images please view my collection on RSPB Images.

May - June 2020 - 'Lockdown', UK
During the next phase of COVID-19 I was able to work from home and during this period I completed a lot of local wildlife photography and in particular running my moth trap every few days. I have studied moths at home since 2007 but during the recent events it has been possible to run the trap regularly.

This has been a great opportunity to increase the number of species recorded from my home location but also the chance to take images of some of them. I have written an article for All Things Wildlife on moth-trapping so please read it here.

For more of my stock images please view my collection on RSPB Images.

March - April 2020 - 'Lockdown', UK
In these unprecedented times wildlife can have a really important place in our lives. For me it is essential to get my daily fix of nature or else I would probably get very lonely and depressed. Thankfully nature is free and everywhere and even the smallest outside space can attract interesting animals and plants.

I live on the edge of an urban park but it is amazing what wildlife can be found. I am putting out a moth trap every couple of nights to see what species are around as well as getting my daily walk or exercise (jogging or cycling). I've found Common Kingfishers nesting a few hundred metres from home, a nesting Eurasian Wren only 10 minutes walk, large clumps of flowering Lesser Celandine along with many other species. And this will only increase as spring continues apace into May and beyond.

Even from the house I have been able to photograph common birds which are very confiding, including Common Starling & Common Wood Pigeon. All of which make for some pleasing images and not costing me a penny. So far in five weeks I have driven just two miles to get food and the rest has been by foot or cycle; brilliant!

For more of my stock images please view my collection on RSPB Images.

12 March 2020 - East Devon, UK
I've always classified myself as a birder or birdwatcher and not a twitcher but there have been occasions when I've really enjoyed twitching rare birds. I've not normally had time in recent years to chase rarities, but at the start of 2020 I was invited to compete in a UK year list. I therefore had the excuse to twitch a few more species that I wouldn't normally attempt to see. This has taken me mostly to sites in the south-west of England but elsewhere too where I've been staying with friends and then birding good species close by.

On one of these occasions I was birding in Devon and after a fantastic Long-billed Dowitcher sighting (soon to be surpassed by Ross's Gull!), I had one of the best afternoon's photography in a long while. The species I was shooting was Cirl Bunting and with glorious light and a perfect position I took over 1000 images. Thankfully it was a quick editing session as the best images stood out and here are a few, along with some House Sparrows visiting the same location here.

For more of my stock images please view my collection on RSPB Images.

January - March 2020 - General, UK
2020 started with a bang, having seen the New Year in during a visit to Norfolk. Friends and I decided to complete a year list of bird species and I got off to a flying start. Unfortunately Coronavirus brought this to an abrupt suspension in March when lockdown was enforced.

By the time I had to remain at home I had clocked up 170 species with some wonderful rare birds too including Ross's and Laughing Gull (images here). The latter took me five attempts to see it and the bird posed beautifully, if not, in better light.

Trips to London, Wiltshire and the Somerset Levels all produced good birds and photo opportunities and amazingly in three months I'd seen/found five Firecrests!

For more of my stock images please view my collection on RSPB Images.

9 December 2019 - Aberystwyth, Wales, UK
I love travelling with friends, and using my camper I enjoy many wild experiences available around the UK. A stormy weekend along the seafront at Aberystwyth was certainly an interesting experience. Winter is an ideal time to visit, with fewer people around yet still plenty of accessible wildlife around the harbour and seafront.

The target on this visit was the Common Starling roost which happens on the pier each evening. We were lucky to have been able to capture the beauty of the murmurations with warm sky hues along with a successful attempt at blurring the water too.

For more images from this location please view my collection on RSPB Images.

16 - 17 November 2019 - London, UK
Cities may be overcrowded with people and wildlife has to somehow find their own niche. Thankfully there are many wonderful old parks and gardens in the capital that attract a wealth of species.

The one advantage for a photographer is that most of the animals are very confiding, having become accustomed to the volume of human traffic.

With these facts in mind it allows you to be more creative with your images as it is easier to entice your subjects.

For more images from this location please view my collection on RSPB Images.

2 November 2019 - Hawk Conservancy Trust, Andover, Hampshire, UK
Following the cancellation of my first ever workshop due to severe weather, I was able to watch the Rugby World Cup final. Sadly that did not go my way either so I simply had to look forward to my workshop on the Sunday instead.

Quite unbelievably the conditions were absolutely opposite to the day before, with calm conditions, (at times) glorious light and only a light breeze. A lovely group of clients thoroughly enjoyed the session and we managed a good range of species and images throughout a thoroughly enjoyable day.

For availability and booking on future events please visit my workshops page.

For more images from this location please view my collection on RSPB Images.

2 November 2019 - Wiltshire, UK
A visit to Langford Lakes in the autumn can conjure up a number of late departing migrants. However, it was the common birds I was keen to photograph on this visit, partly because of very poor light for water-based subjects, but also I was keen to capture images of Marsh Tit, a species I have never had visit my garden.

To achieve a reasonable speed of 1/125 second I was using between 1600 and 2000 ISO. I was only likely to obtain static perched images so keeping the noise to a minimum was important.

For more images from this location please view my collection on RSPB Images.

25 - 26 September 2019 - Arne, Dorset, UK
Heathland is very much a managed habitat but with so many specialised species it is one of the most incredible locations for unusual wildlife in the UK.

We have lost most of our heathland in the past 50 years so the few fragments that remain are protected to encourage and secure the futures of some of our most iconic species.

Late summer and early autumn is a good time to look for spiders here and both Wasp and Raft Spiders can be found with relative ease. Arne also holds all six species of British reptile too so it's a great place to visit if you enjoy your herpetology.

For more images from this location please view my collection on RSPB Images.

21 July 2019 - Wiltshire, UK
Staying with friends in Wiltshire I took my moth trap having seen the forecast, encouraging my hosts to put out the trap overnight. The summer is such a great time to attract moths and having no idea what could turn up in a new location is one of the most exciting aspects.

The garden was relatively small with only a limited amount of cover, mostly grass lawn and a few sparsely planted borders. Neighbouring gardens appeared to be more well-stocked with plants, shrubs and trees and so even though at first glance the opportunity looked relatively poor there was always hope.

With clear skies on a mild evening and light breeze we caught 53 species in total and were able to photograph a good selection of these. Interestingly I picked up 11 lifers on this one evening, which was great considering I've been moth-trapping for 12 years!

For more images from this location please view my collection on RSPB Images.

21 - 22 July 2019 - Wiltshire, UK
Photo shoots do not always go to plan and quite often the target species is nowhere to be found and no matter how much research and effort is made in the field wildlife does not perform on cue!

I think this is perhaps why wildlife photography is so exciting and fascinating as you never really know what you are going to find and photograph. Thankfully I enjoy all wildlife groups so no matter what my target species is I love being outdoors, wandering and exploring, and if I come home with some nice images of a different species then I'm still as happy as could be.

For more images from this location please view my collection on RSPB Images.

14 - 16 June 2019 - Skomer & Ramsey Island, Wales, UK
My birthday weekend treat and what a treat it was! Three days exploring west Wales and some wonderful remote islands. Booking for accommodation was far too late but day trips allowed great views and photographic opportunities for a number of seabirds and landscapes.

I have really started to enjoy shooting wildlife small in the frame and am not frightened to leave the big lens behind or choosing a smaller telephoto or wide-angle to shoot with instead when on location. The perspective and creative composition is greater enhanced when you can see more within the image.

For more images from these locations please view my collection on RSPB Images.

1 - 2 June 2019 - Oxfordshire, UK
I'm happy to admit my knowledge of wild plants is very limited and for me the best way to learn more is to get out and start exploring. Of course my objective is to try and photograph the subjects I'm searching for, but I ensure I do plenty of research before and after a shoot to increase my understanding and interest in the subject matter.

Field guides and online resources are so good that it does not take long to pick up the basics and begin to appreciate the diversity and beauty of the botanical plethora in the British Isles.

For more images from this location please view my collection on RSPB Images.

18 - 26 May 2019 - Peru
During the British Birdfair in August 2018 I placed a last minute bid on an auction lot for a trip to Peru. I hadn't completed any research on the trip, the wildlife or the company I was travelling with, however what a trip it was!

A friend and I stayed with Inkaterra throughout Peru including the Amazon and Machu Picchu. The accommodation was absolutely sublime; set in picturesque surroundings but welcoming nature to your door!

Here is just a tiny snapshot of some of the images from this trip and more will be available soon on Alamy.

16 May 2019 - Hampshire & Surrey, UK
On the journey to Gatwick Airport for a trip to Peru, my friend and I spotted many Red Kites in the sky. Tracking down the location we saw they were feeding in a field currently being ploughed. View plenty of time on our hands we stopped and watched the action, counting over 70 birds soaring and coming down to feed on invertebrates in the freshly tilled soil after each tractor pass.

Following on our drive we visited an RSPB reserve in Surrey and was delighted to locate a rather famous cuckoo which delighted all the waiting photographers. I kept moving position to obtain different angles and compositions and it was very interesting to watch everyone else missing most of the following shots!

For more images of the Common Cuckoo please view my collection here or for images of Red Kite visit here.

6 May 2019 - Exmoor, Somerset, UK
Spring is a magical time of year and finding yourself walking around an ancient woodland at dawn you realise just how beautiful the British countryside is. If only there were more woodlands like Horner Wood in Somerset.

Camping in Halse Combe I explored the woods in the hope of finding three summer migrants; Wood Warbler, Pied Flycatcher and Common Redstart. I found all three in reasonable numbers, and with the former two I was able to find very obliging individuals to photograph. I cannot wait until the 2020 spring and hopefully take a return visit.

For more images of this visit please see my collection on RSPB Images.

28 April 2019 - Hawk Conservancy Trust, Andover, Hampshire, UK
Workshops are a great way to get close to many species of bird of prey and owl and at the Hawk Conservancy Trust this is a prime location to do it.

Having led workshops here for nearly 10 years I have a good knowledge of the birds, props and settings with which to shoot. I lead tours in spring and autumn to maximise the beautiful colours from blossom and flowers in April or May to the turn of the season in November when leaves are all variety of orange, yellow and green. For more information on my next events please visit my events page.

For more images from this location please view my collection on RSPB Images.

2 - 16 April 2019 - Ethiopia
My first photo tour leading a group for Reef & Rainforest to Ethiopia and what a trip we had. The number of bird species for a land-locked country is incredible, not to mention the 40 or so mammals we encountered. Of course not all species are photographable but a great number were.

The next tour to this wonderful country will be in November 2020. For more details please visit my photo tours page.

The tiny selection here gives a taste of the quality of the wildlife and more images will be available on Alamy soon.

13 February 2019 - Wiltshire, UK
A late winter visit to the buzzard hide in Wiltshire was a great way to fill a mid-week day off. I've been working on a garage project and whilst I waited for the next phase to take shape, I enjoyed the close encounters with six buzzards, two red kites, magpies, carrion crows and a raven all in the space of a few hours.

The variety of images from compositional perfection to frame-filling action makes this a fantastic opportunity to get close to some of our most charismatic common British species.

The hide is rented to photographers and bird watchers on a daily basis and you can book a place to use the hide on my hide bookings page.

I'm just hoping there will be another bout of snow and I will get over there as soon as it is possible to do so!

For more images from this location please view my collection on RSPB Images.

9 - 10 February 2019 - Somerset Levels, UK